Fruitful Boxes
Thanks to funding from NHS Charities Together (NHSCT), we're able to provide Fruitful Boxes to busy staff. As well as supplying the Wellbeing Hub, some of the fresh fruit boxes are delivered to wards that have been having a particularly difficult time. "We are constantly looking at ways of making life that little bit easier for staff," says Laura Duffell, Health and Wellbeing lead at the Trust. So, each week, the Wellbeing Hub manager sends Fruitful Boxes to those busy wards so that staff, especially those on night shifts, have easy access to fresh fruit.
Smart Fridges
Five new Smart Fridges at King's means that members of staff have round-the-clock access to affordable, nutritious food. We invested £24,000 for the first year to keep the fridges stocked with healthy and varied meals for staff, particularly those on night or weekend shifts. Meals are competitively priced and cater for a wide range of dietary requirements, which means members of staff do not have to resort to unhealthy snacks from a vending machine. With a 0% wastage system, any food within 24 hours of its use-by date is distributed free of charge.
"The fridge helped me during those times when I am too tired to walk and buy food. It is a big help for all of us."
Emergency Department nurse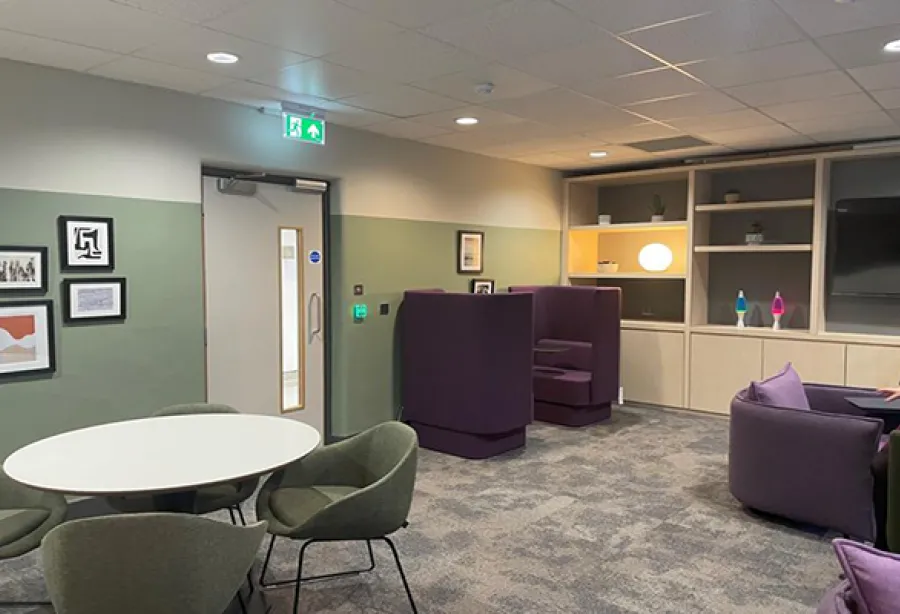 Psychological support for staff
NHS staff can struggle with a heavy burden – long and inflexible working hours, a highly stressful work environment and the emotional toll of working with very sick patients can contribute to burnout, loneliness and poor mental health.