In 2022 , we made our largest grant for several years, providing £1 million towards a state-of-the-art Robot Assisted Surgical (RAS) system to help transform patient care.
The new Da Vinci Xi RAS system will advance surgery at King's, enabling surgical staff to carry out procedures that are more precise and less invasive than open and laparoscopic surgery. With shorter recovery times and fewer complications, patients will be able to return home sooner, freeing up bedspace for patients on the waiting list.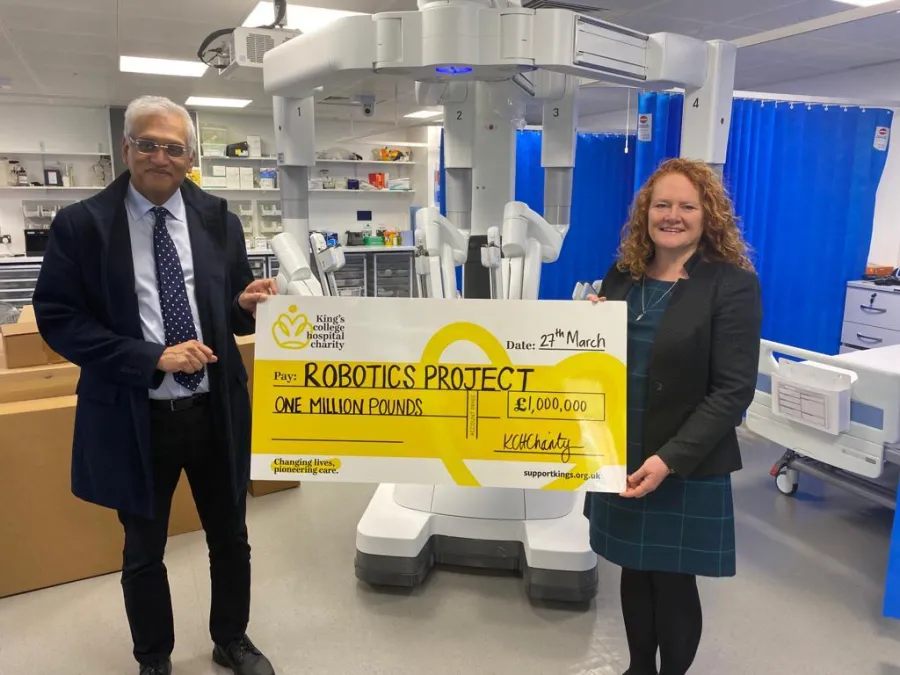 "Robotic surgery is extremely advanced, leading to better outcomes for cancer patients. The benefits include shorter hospital stays, less pain, faster recovery and reduced blood loss. The system is also faster and more precise than standard laparoscopic surgery and it will help us decrease the need for open surgery."
Mr Azhar Khan, Consultant Urological Surgeon at King's
The RAS system will:
Help develop potential new surgical solutions for complex cases
Give surgeons increased visibility and dexterity
Ensure greater precision and minimal invasiveness
Reduce blood loss, pain, scarring and infection
Decrease the need for additional procedures
Stimulate an exciting surgical research programme

Robot-assisted surgeries will also help tackle health inequalities in the wider King's community by making it possible for even more people to receive treatment. For those who are frail or have multiple illnesses (for whom traditional surgery may be deemed unsafe), the RAS system will reduce their risk of complications and even death. 
 
"King's is one of the largest and busiest teaching Trusts in the country, with many of our patients suffering from complex comorbidities. This equipment will make a huge difference to their health outcomes by decreasing their hospital stay, their levels of disease and their need for further treatment. It's a momentous advance for King's College Hospital, and my colleagues and I thank the Charity for their support."
Mr Musallam Al Akash, Consultant Colorectal Surgeon
The RAS system will be used for general surgery, as well as other specialist surgical fields, including bariatrics, colorectal, gynaecology and urology. This will help patients with a wide range of conditions, including cancer, complex endometriosis, abdominal wall hernias, diseases affecting the large intestine, bladder diseases and more. 
Tahira Hasnat was the first patient to undergo surgery using the new robotic system. After the surgery she said, "I was surprised by the size of incisions, they are so small I can hardly see them. I had no significant pain and recovery was smooth with no issues."
"Robotic surgery will help King's attract and retain the very best surgeons, push the boundaries of groundbreaking healthcare, and provide our patients with outstanding care."
Mr Amyn Haji, Clinical Director in Surgery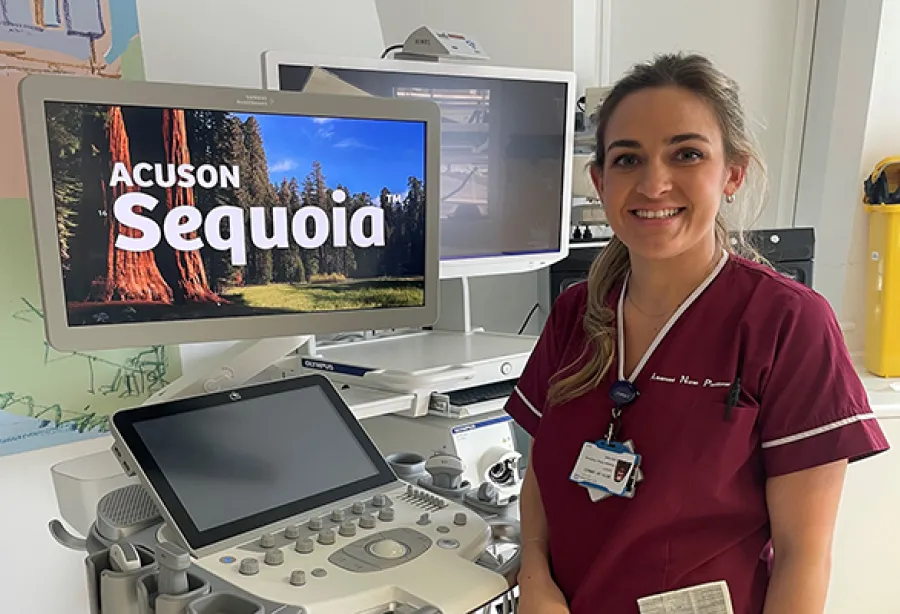 Transforming the care of children with liver disease
Thanks to our funding, the purchase of a new ultrasound scanner is helping to transform the care of children with liver disease at King's.