We fund projects that take care further for King's patients, ensuring they feel supported at every stage in their health journey. As well as highlighting awareness around organ donation and encouraging transplant recipients to lead healthy, active lifestyles, the British Transplant Games is an opportunity for these children to feel part of a team after the often isolating experience of undergoing an organ transplant. Thanks to our funding of £30,000 towards accommodation, registration fees and kit, 24 King's transplant patients aged two to 17 were able to compete in the four-day:event in 2022.
Having been part of King's youth team for many years, this year Bramble Johnson graduated to the adult Team GB at the World Transplant Games in Perth, Australia, where he scooped two gold medals and a bronze. His mother Frithe explains just what the Games have meant to them both, "Bramble had a liver transplant before his first birthday and further major surgery and chemotherapy at the age of three. While he made a speedy recovery, post-transplant life involves regular rounds of immune suppression drugs, blood tests, hospital appointments, scans, biopsies, and more.
"Children and young people who have had a transplant may often feel different to their peers. Bramble did not know anyone else that had had a transplant or could really understand his experiences. Being a parent of a child with complex medical needs can also be an extremely isolating place. The fear of what the future holds can be so overwhelming at times, so it has been very reassuring for all of us to meet other families with similar stories.
"Competing as part of the team is about more than just the medals – it is far more about happiness, confidence, friendship, being a team and connecting with other people who've had the same experiences. Bramble's confidence has increased after every Games and he has found new inspiration to keep training to be the best he can be.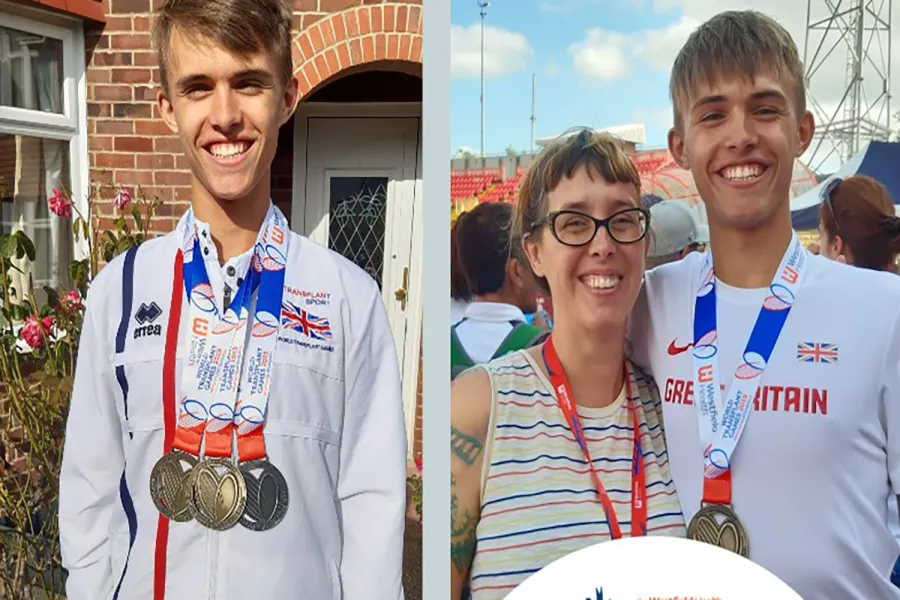 "It is amazing to see Bramble shine, not only on the track but also off it as he builds friendships and a support network, and starts to believe in himself more and more. He has such great plans for his future and every Games event he attends helps him get closer to his goals."
Frithe, mother to Bramble